HIGHONLOVE™ Stimulating Sensual Oil
Why We Chose This
A sensuous fusion of all-natural oils and premium grade hemp seed oil made to revolutionize the way you love by igniting a more intense and profound orgasmic experience. This exhilarating blend can increase the blood flow, promote the production of natural lubricants and ultimately awaken the senses that will take you to uncharted territories. HighOnLove™ Stimulating Sensual Oil was designed to be transformative for those experiencing vaginal dryness, discomfort and a decreased libido. Thoughtfully created for woman and blissfully appreciated by couples. 100% natural. Made in small batches to guarantee the highest quality.
What's In The Bottle
30ml/1 fl oz.
Directions/Suggested Use
The recommended use is 1-2 drops (approx. 1 ml). Each bottle comes with an easy-to-use dropper. Apply on the clitoral region by taking time to massage the soft tissue under the clitoris. The oil can be used for solo play or as a sensitizing lubricant.
Ingredients
Water, Glycerine 99.5% (Glycerine USP), Propylene Glycol (Propaneiol), Polyquaternium, L-Arginine HCL, Hemp Seed Oil (Cannabis Sativa Seed Oil), Hydroxy Ethyl Cellulose, DMDMH (MDMD Hydantoin), Peppermint Oil, Capsicum OLEO Resin, Vitamin E (Tocopheryl Acetate), Sodium Benzoate. Oil), Capsicum (Capsicum OLEO Resin), Vitamin E (Tocopheryl Acetate).
Cautions
This product is not recommended for pregnant woman. If irritation occurs, discontinue use. This product is not intended to diagnose, treat, cure or prevent disease.
Shelf life/Storage
Store at room temperature in a cool and dry place, avoid direct sunlight/heat  
Customer Reviews
Write a Review
Ask a Question
Filter Reviews:
wife
Birch
husband
experience
avail
reviews
sex life
hysterectomy
item
mind
31 Aug 2020
Nicole A.
CA
15 Aug 2020
Nicole A.
CA
O.M.G. !!! Without going into TMI, this product absolutely blew my mind !! My husband hasn't seen my like that in a good long while... I do not even know where to begin except to say, this product is THE best adult geared product I've ever had. It's a bit on the pricey side but i absolutely promise, it's worth.every.penny !!! If you're on the fence about purchasing it, I highly suggest you take the leap bc you will NOT be disappointed !!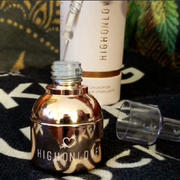 07 Aug 2020
CSABA D.
CA
23 Jul 2020
Anonymous
CA
29 Jun 2020
Anonymous
CA
The bottle is gorgeous , and the product smells and feels amazing. There would be nothing wrong with it, if it had been sold as simply a divine lubricant. But as far as any extra stimulating effects, I felt none. I am generally quite sensitive when it comes to cbd creams and oils, so i feel like I would have felt something. But other than a luxuriant lube- which was great- I didn't feel much else of note.
12 Jun 2020
Bonnie
Canada
Love it 😍
This stuff is VERY nice, it's almost cooling at first. Heightens sensation right where it is supposed to be and it has a pleasant smell. Very little is needed!